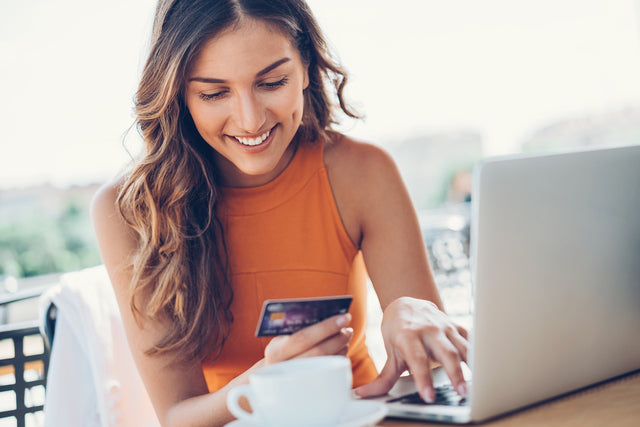 Benefits of Buying a Mattress Online
Have 100 Good Nights of Sleep, On Us.
Buying a new mattress is serious business. It could mean longer, better quality sleep, even less back pain; a better bed means better wellbeing.
A quality, well-made mattress can last for ten years or longer, so it's important to look at a mattress purchase as an investment in your health.
Typically, a mattress-buying experience means going to a mattress store, laying on a mattress for a few minutes, and deciding if it feels right. The problem with this method is that it takes about three months for your body to settle into a mattress so there is no way of knowing how this will feel after spending 5 minutes on a bed in a showroom. Especially with an eager salesperson looking over you. There are generally no returns or comfort guarantees with retailers; after that, you're stuck with it.
How can you benefit from buying a mattress online?
Great news- you'll save money! When you order a mattress directly online, it means they have fewer overheads than a bricks-and-mortar store. They don't pay salespeople commissions which means all those savings are passed to you, the customer.
We all wish cost weren't such a significant consideration when buying something you will use every night for ten years, but the reality is - we all need to save when we can. The trick is, buying savvier without sacrificing quality.
Online mattress companies are becoming more popular and you'll have many brands to choose from but buyer beware, not all mattresses are created equally. You don't want to skimp on price and end up with a pain in the backside.
Many quick and budget mattresses are made en masse and come from overseas. Yes, you'll get a cheap mattress quickly, but it will end up in a landfill before you're ready to fork out for a new one.
Each one of our Dusk and Dawn mattresses is made-to-order, by hand, with 100% Australian Materials. Yes, we can't compete in terms of speed, but we wouldn't want to sacrifice one single stitch.
Dusk and Dawn want to make sure you are delighted and comfortable when you purchase a mattress online. We offer a 100-night sleep trial, so you can rest assured you've chosen the proper firmness for your body and preferred sleep position.
If you're not happy, we will collect your mattress and adjust the firmness by hand. If you're still not satisfied, we offer a full refund. This is by far the best way for our customers to have peace of mind with their online mattress purchase.
So go ahead- use us! That's how much we stand behind every single Dusk and Dawn mattress.