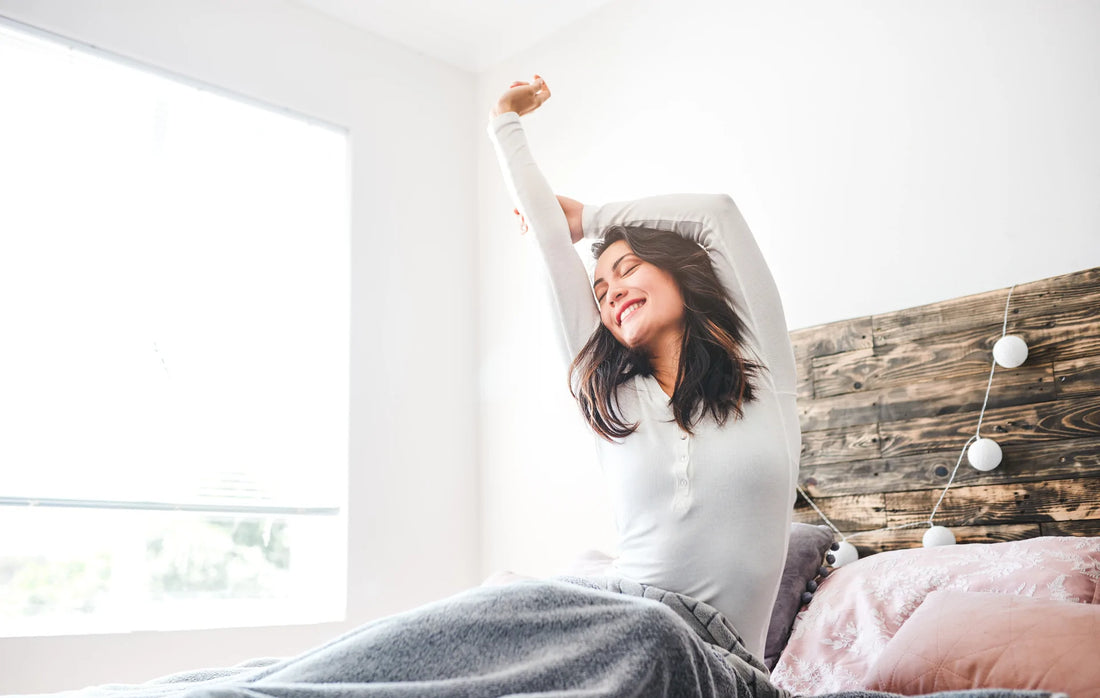 Rated Best Mattress for Back Pain
Dusk&Dawn Signature Mattress Rated #1 for Back Pain by Bed Buyer.
Ever wake up sore from a soggy hotel mattress? If you've never experienced chronic neck or back pain this is all the proof you need that what you sleep on really does matter.
Anyone with chronic pain will tell you it affects everything in your life from your energy levels to productivity and even your freedom to move.
We're excited to announce that Bed Buyer rated our Signature the number one mattress for back pain.
"The Dusk&Dawn Signature Mattress is an exceptional mattress that comes with our highest commendation." bedbuyer.com.au
Back pain is a complex issue with several factors and it affects many Australians. One simple and effective way to help manage symptoms is to make sure you spend your nights on a supportive mattress.
What is the Dusk&Dawn Signature Mattress?
The Dusk&Dawn Signature is designed by sleep experts who spent years researching what goes into making a great bed. They understand how much pressure each part of your body puts on a mattress and created a complex layering system which absorbs all these pressures evenly so you get a comfortable nights rest without waking up feeling stiff and sore.
We understand that a mattress is an important investment in your health and wellbeing. It's a purchase that should last you ten years so we want to help our customers find their perfect sleep. It's not easy to determine which bed is best for you by laying down on a mattress for 15 minutes in a retail store.
Conveniently order any Dusk&Dawn bed online and experience how it feels for over three months. All of our mattresses come with a 100 night guarantee so if you need to change your firmness levels during that time, we will do that for you, free of charge.
What is the best mattress for bad back pain?
According to the chiropractors and physiotherapists at Bed Buyer, the best beds for back pain must offer both pressure relief and back support. The mattress should comfortably absorb your body weight and also maintain your spine in a healthy position.
Dusk&Dawn mattresses are built using a high density foam core encased in durable cotton fabric. This combination provides support and cushioning while being easy on the back. All of our mattresses are filled with premium grade memory foam layers that conform to your unique shape providing excellent spinal alignment and pressure relief. The result is a firm yet gentle sleep surface that will provide years of restful nights.
Ready to Find a More Comfortable Mattress?
Bed Buyer are a team of health professionals who rate Australia's mattresses to help consumers make decisions about which mattress to buy. This is a great place to start your research.
Criteria for Bed Buyer recommendations:
- Comfort
- Spinal Support
- Build Quality
- Partner Disturbance
- Value for Money
The best mattresses for bad backs are designed with your spine and posture in mind, so you can get a good night's rest without waking up sore the next day. The right mattress is essential if you want to avoid back problems such as sciatica or lower-back pain.
Read Bed Buyer's full review of our Signature Mattress here.
Check out our testimonials. Some of our customers said the Signature is the best mattress for lower back pain.
Have questions? We've got answers. Leave yours in the comments.
https://bedbuyer.com.au/duskanddawn-signature/
https://duskanddawn.com.au/mattresses/signature/