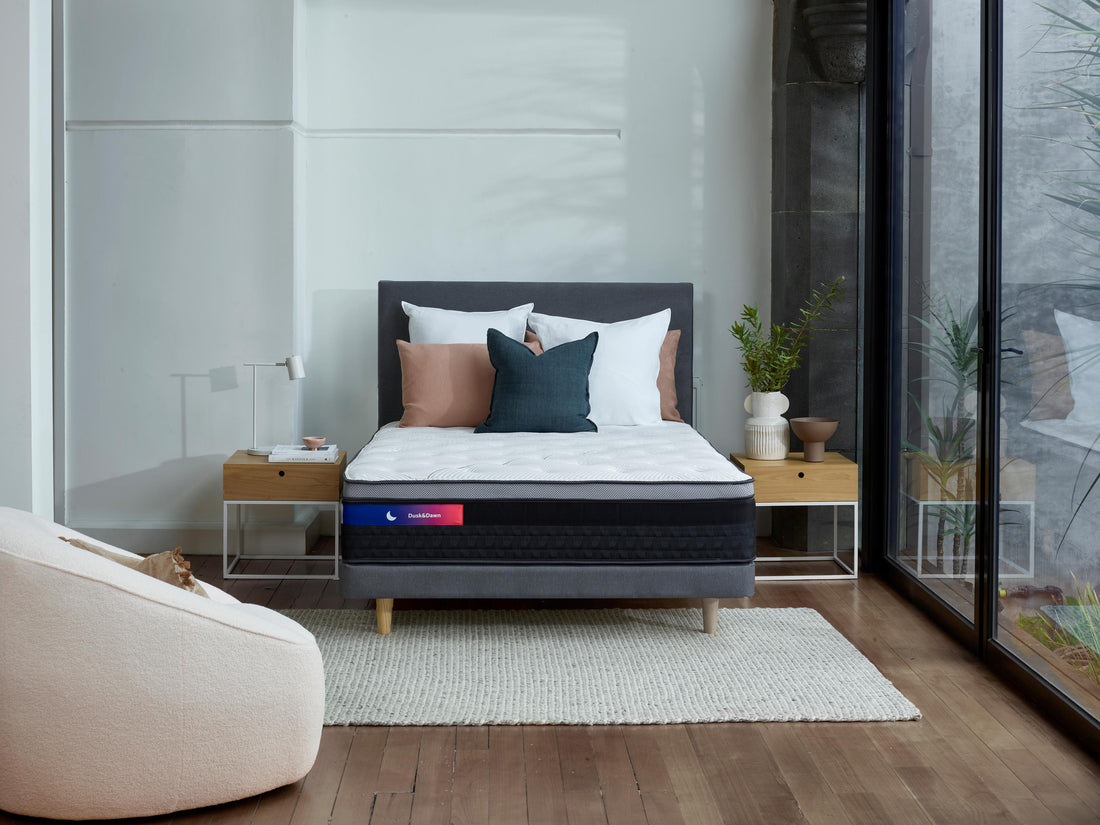 Moving Out-of-Home Checklist
Moving out of home? It doesn't have to be stressful. Below we share some simple tips to help make your move as stress-free as possible.
 Create a budget
Calculating your moving expenses and working on a budget is the most important step when moving out of home. Expenses may include;
- Rent and security deposit: Many landlords require first and last month's rent upfront, as well as a security deposit.
- Moving supplies: Include costs for packing materials, transportation and professional movers if needed.
- Utility deposits: Some utility companies may require deposits before activating your services.
- Furnishing and decor: If you're starting from scratch, budget for essential furniture and decor items gradually. (Keep reading below to see our guide for selecting a new mattress.)
De-clutter
Sort through your belongings and get rid of items you don't need. Donate, sell, or recycle things that are in good condition.
Pack efficiently
Gather packing supplies such as boxes, tape, bubble wrap and markers. Pack room by room, clearly labeling each box to make unpacking easier.
Organize utilities
Set up electricity, water, gas, internet and other essential utilities in your new home to ensure you have these available from the day you move in.
Inform important parties
Notify your bank, employer, friends and family about your change of address. Also, update your address with relevant services like the postal service, subscriptions, and government agencies.
Pack an essentials box
Pack a box with essentials like toiletries, fresh sheets and pillows, a change of clothes, important documents, phone chargers and some basic kitchen items. This box will help you survive the first day at your new place without unpacking everything.
Follow these simple steps to ensure your moving day is as stress-free as possible!
Guide to selecting a new mattress
- Determine your budget
Mattresses come in various price ranges. Determine how much you're able to spend before you start shopping. At Dusk&Dawn we have a range for every budget. Our entry-level Essential MK2 range is an affordable option for those on a budget.
 - Research mattress types
Learn about different types of mattresses like memory foam, innerspring, latex and hybrid. Each type has its unique features and benefits.
 - Check the return policy
Dusk&Dawn's complimentary 100-day sleep guarantee gives you peace of mind that your purchase will be a worthwhile investment.
- Consider the size
Choose a mattress size that fits your room and accommodates your sleeping preferences. Common sizes are twin, double, queen and king.
 - Ask about warranties
Inquire about the warranty and what it covers. Understand the terms and conditions to ensure you're making a wise investment.
By following these checklists, you can make your move smoother and select a mattress that ensures a good night's sleep in your new home.