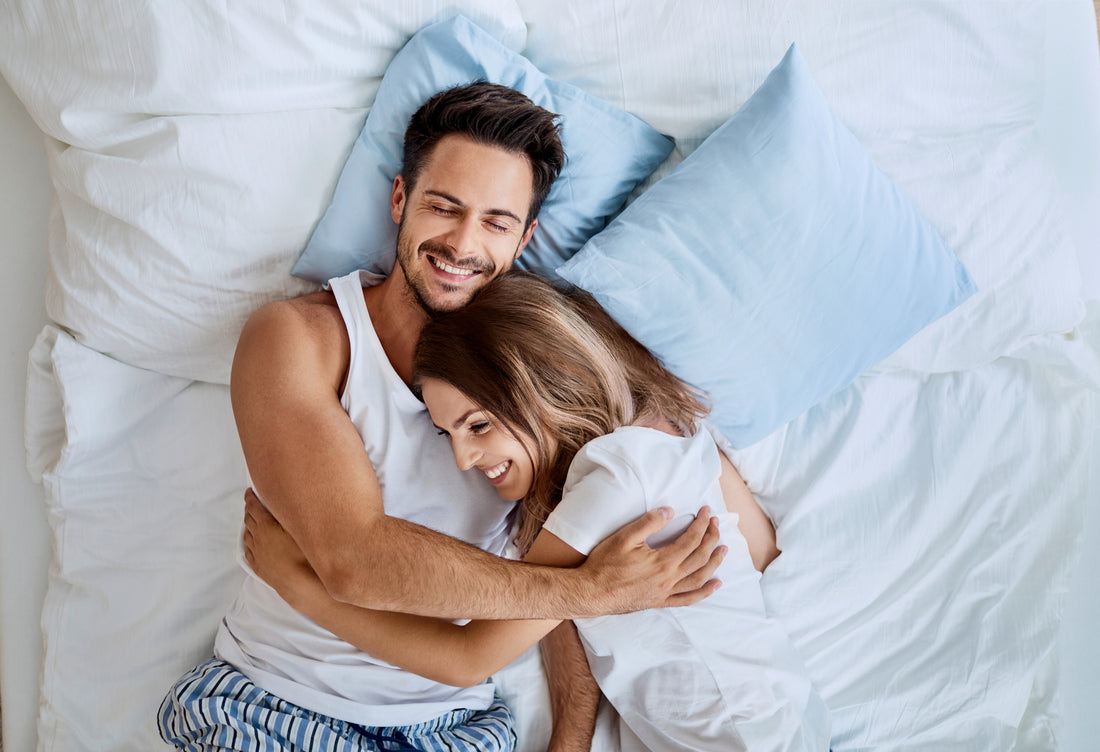 Dusk&Dawn Wins Best Couples Mattress 2021
Do you love your partner dearly but wish you could sleep on separate beds because they disturb your sleep?
Introducing the Dusk and Dawn Premiere mattress, saving relationships all over Australia.
Look, maybe a mattress won't save your marriage but it can certainly help you sleep better at night. We all know that everyone in the household is happier when we are less cranky at our partners.
Best AU Mattress recently bestowed our Premiere mattress with the prestigious award winner for Best mattress for couples.
So what makes this mattress so great for couples?
Minimal Movement
The Premiere has excellent edge support and pocket springs designed to minimise motion transfer so you won't be disturbed (or perturbed) in the middle of the night. You won't feel them rolling around!
Comfy Temperatures
The Premiere is supportive, comfortable and crafted to help you sleep cool so you don't have to worry about warm weather, or a warm-sleeping partner who likes to be the big spoon.
Test Your Commitment
Another benefit is that you and your other-half can try any of our beds for 100 nights to make sure you both love it. If you can agree- it's better than couples therapy!
Need Space?
Want more distance from the other body in your bed? The premiere comes in five different sizes. To fit your bedroom, and your 'personal space' requirements.
If one of you loves it and one does not, maybe it's time to play a game of rock, paper scissors. If you want to exchange your mattress for a different firmness level, we whisk it away, recalibrate and return the mattress back to you at no extra charge- everyone wins.
We offer free delivery in all Australian metro areas. And yes, every single Dusk and Dawn mattress is made locally with sustainable materials. This is definitely something worth bonding over. We use eco-friendly foam and Australian wool. Proudly supporting Australian farmers, economies, workers, environments and couples.
The Premiere is covered by our 10-year warranty so may your relationship outlast your mattress.
Best AU Mattresses is a website designed to help people find the very best mattresses Australia has to offer so that we can all get a good night's sleep.
Sleep tight, lovers.