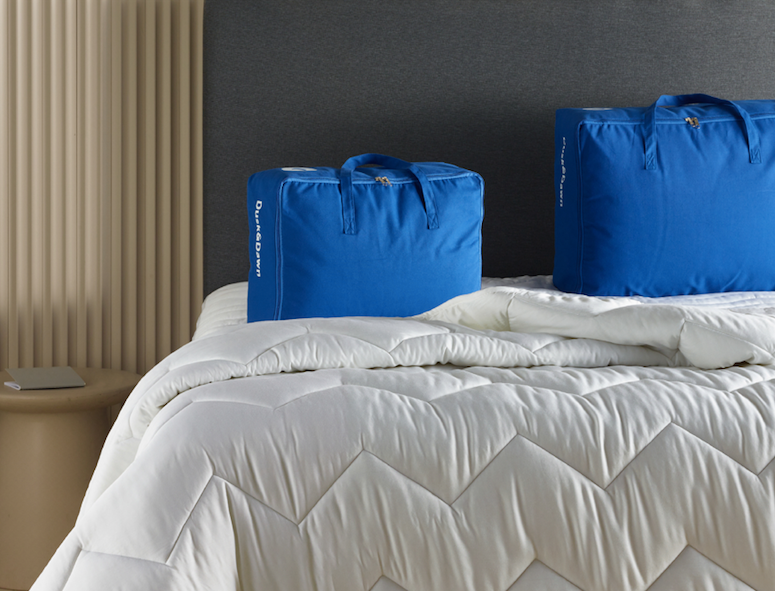 Dusk&Dawn Australian-Made Mattresses: Where Sustainability Meets Luxury
Sustainability has become an essential consideration for many consumers. Thankfully, when it comes to finding the perfect mattress, eco-conscious individuals no longer have to compromise on luxury or comfort.
At Dusk&Dawn, sustainability is at the core of every product that we design and create. We believe that luxury should not come at the cost of the environment. Each mattress in our range is meticulously crafted to reflect our dedication to sustainability, making it a responsible choice for eco-conscious individuals. By choosing a Dusk&Dawn mattress, our customers are investing in a product that aligns with environmentally-conscious values and contributing to a greener future.
Below, we delve into the key ways in which Dusk&Dawn prioritises sustainability, making our products the ideal choice for those seeking an environmentally-responsible sleep experience.
Premium Quality Materials and Global GreenTag Certification
Dusk&Dawn takes pride in using only premium quality materials in the production of our mattresses. All our mattress foams are Global GreenTag Certified, a prestigious certification that confirms that our foams are produced in a world-leading, sustainable manner. This certification confirms that not only are our mattresses better for you but also for the environment. The Global GreenTag logo provides the confidence that our products meet world-class environmental standards, giving you peace of mind that Dusk&Dawn truly cares about your health and the health of our planet.
Eco-Friendly Tencel™Range
Dusk&Dawn recognises the importance of sleep comfort and temperature regulation. We recently introduced an eco-friendly Tencel™ range of quilts and mattress protectors, to ensure that your sleep experience is not only luxurious but also sustainable. This range is crafted from exquisitely soft Tencel™ fill, which is responsibly sourced from managed Eucalyptus tree plantations. Tencel™ boasts exceptional breathability, moisture-wicking properties and temperature regulation, allowing you to sleep soundly without feeling too hot or too cold, no matter the season.
100% Australian Made and Certified
All our mattresses are proudly 100% Australian made and certified, ensuring that each purchase supports local craftsmanship and reduces transportation emissions associated with importing mattresses. Reducing our carbon footprint is a core part of our sustainability mission. By choosing Dusk&Dawn, you not only enjoy the benefits of a luxurious mattress but are also contributing to the local economy.
Dusk&Dawn luxury mattresses exemplify the perfect fusion of luxury, comfort and sustainability. By choosing a Dusk&Dawn mattress, you can rest easy, knowing that your sleep experience is not only luxurious but also environmentally responsible. Sleep well, knowing you have made a conscious choice for yourself and the planet.
Explore our full range here.