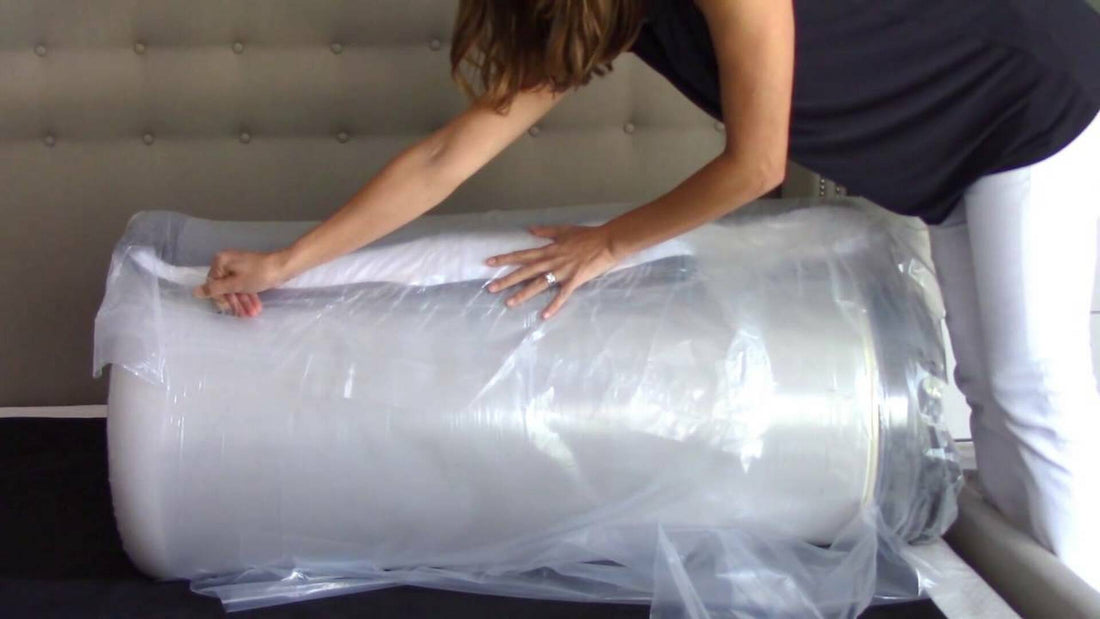 Considering a Bed in a Box? Here are the Pros and Cons
Bed-in-a-box companies are becoming increasingly popular because they are much cheaper than a pocket spring or coil mattress, but buyers beware. There are some things you need to consider before you click.
What is a bed-in-a-box?
Bed-in-a-box products are super convenient, compact and offer quick delivery however they are designed around shipping and logistics and not for comfort and durability.
The mattress itself is made of mostly foam, compressed, and delivered to your door in a box so you have to wonder, if something that arrives smushed down, can it maintain its structural integrity over time?
Bed-in-a-box quality
Sure, there are cheap and convenient bed-in-a-box options, but that's exactly what they are, cheap and convenient. They've been designed to minimise the cost of shipping and freight from a manufacturing point of view.
Most bed-in-a-box mattresses are made in China and the materials also come from China. So you really need to question the quality? Which mattress will provide the best quality sleep experience? Make sure you choose wisely.
Benefits of a bed-in-a-box
-  Convenience with shipping and delivery size
-  Cheaper in most cases because they come from overseas.
-  Some companies offer sleep trials.
-  Many brands to choose from.
Disadvantages of buying a bed-in-a-box
-  99% of these mattresses are made in China to keep costs low and they use inferior materials.
-  They are not as durable as a pocket spring mattress.
-  100% foam mattresses feel different from a pocket spring or coil mattress and are not for everyone.
-  They provide less support because they lack springs.
-  They give off an odour when you unroll them - it's called 'off-gassing'.
-  They do not last as long as a traditional mattress (being ten years).
-  Return policy: you must read the fine print, even with a sleep trial.
-  Foam mattresses sleep hotter due to limited air circulation.
-  Be wary of reviews, they may not be genuine (in most cases incentivised - which is why they get so many).
-  You need a specific bed base to set it up.
 - Customer reviews say that the foam mattresses only last for a few years, and not as long for people with larger bodies and weights.
-  A quality pocket spring mattress will last for up to ten years or more.
Sustainability and Environment
Another thing to consider when buying a quality mattress online is where and how it's made. After considering price and comfort, it's important to look into whether or not your mattress is made locally and if it's crafted sustainably (GECA certified). Since bed-in-a-box foam mattresses don't last as long, you'll have to buy a new one sooner which means more landfill.
These qualities might not be at the top of your list if you're strapped for cash, but environmental factors are important if you have the privilege to consider them.
All Dusk&Dawn mattresses are made to order in Australia with environmentally friendly materials so there is no additional waste in your neighbourhood. And all our materials are Australian made.
Though bed-in-a-box seems like a less expensive option in the short term, the extra cost involved in purchasing a pocket spring mattress with a breathable, more supportive design that lasts longer, will more than pay for itself in the long run. Your body will thank you for it.
Quality should always come first with a mattress purchase because in the end, it's an investment in your health and wellbeing.
https://duskanddawn.com.au/blog/4-unexpected-ways-your-mattress-may-be-harming-your-health/
https://duskanddawn.com.au/blog/7-expert-tips-for-a-better-sleep/
https://duskanddawn.com.au/blog/bed-buyer-highly-recommends-duskdawn-in-2021/