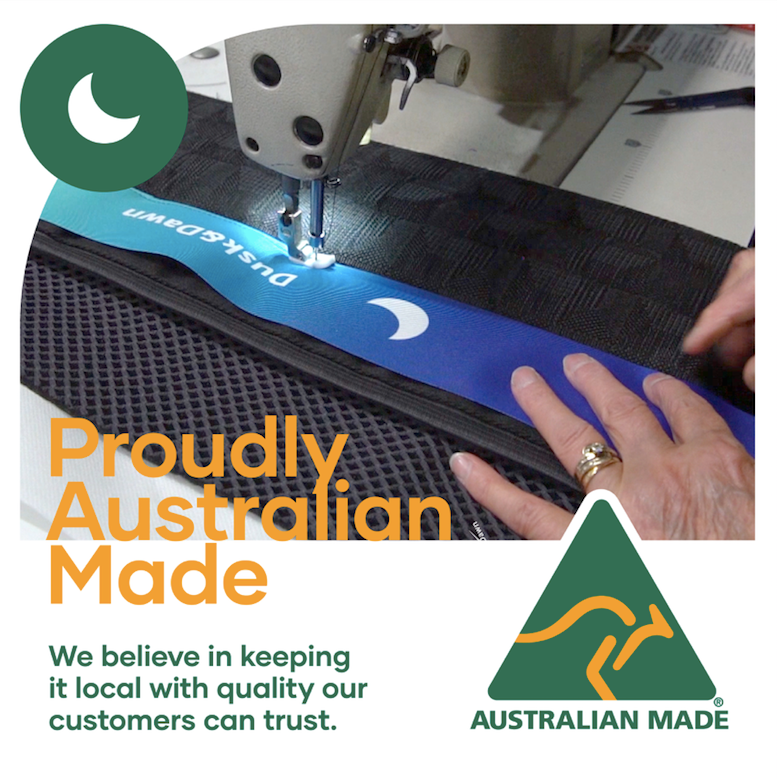 Celebrating Australian Made - Five Reasons To Support Local
Australian Made Week may have been and gone for the year but we are always delighted to talk about the importance of supporting Australian made.
We take immense pride in being an Australian-made and certified brand. Our exceptional range of premium mattresses is meticulously crafted in Thomastown, Melbourne, exemplifying the essence of true local craftsmanship.
We are proud to have become the 'go-to' for premium bedding that is made in Melbourne and it has been incredible to witness Australian consumers actively supporting our Australian-made range.
Dusk&Dawn is sharing five reasons why choosing an Australian-made mattress is so important for both consumers and the economy.
1. Superior Craftsmanship:
The Australian mattress industry is highly regulated and our Australian-made mattresses are made to the highest quality standards. Crafted with precision and care, each mattress guarantees superior durability, meeting the strictest safety regulations. When investing in a Dusk&Dawn luxury mattress, customers can expect a superior product that is built to last and that meets stringent safety standards.
2. Supporting the Local Economy and Local Families:
By opting for a Dusk&Dawn Australian-made mattress, our customers play an active role in bolstering the local economy. With their purchase, they support a thriving Melbourne-based business, subsequently supporting 15 local families and contributing to the Australian economy. This contribution not only creates job opportunities but also strengthens local communities. Our passionate team takes immense pride in working for a company that actively supports the local economy.
3. Customisation Options:
Australian mattress manufacturers often offer a range of customisation options. At Dusk&Dawn you will find a mattress that perfectly suits your needs and preferences, with various sizes and firmness levels available. Being local means we can also offer our customers a 100-day comfort check, ensuring each and every customer receives the very best mattress for their needs, giving our customers confidence in their investment.
4. Environmentally Friendly:
Many Australian mattress manufacturers prioritise sustainability and eco-friendly production practices. This commitment to preserving the environment resonates deeply with Dusk&Dawn. By choosing a Dusk&Dawn Australian-made mattress, customers can rest assured that their purchase aligns with environmentally conscious values. Sustainability is at the heart of our range and each mattress reflects our dedication to sustainability, making it a responsible choice for eco-conscious individuals.  Dusk&Dawn only uses premium quality materials and the foams are Global GreenTag Certified, which not only makes it better for you - but also for the environment.
5. Local Customer Support:
When investing in a Dusk&Dawn premium Australian-made mattress, our customers gain access to our exceptional local customer support team, ensuring you can get assistance quickly and easily. This invaluable service provides peace of mind, knowing that assistance is readily available if you have any concerns or queries. We value our customers and ensure a seamless experience, prioritising customer satisfaction at every step.
Our commitment to quality, sustainability and supporting the local economy makes us a natural choice for those seeking the best Australian-made mattresses. Click here to explore our luxurious range and elevate your sleep experience today.